There are times when I go through dry spells and don't buy anything for myself. Then there are times I walk into Target and come out with an entire buggy's worth of crap. I enjoy shopping and I enjoy trying new things. Most of the time, I end up trying things that either have really good reviews or have come highly recommended by other bloggers. And since I find a lot of awesome things through the blogging networks, I figure that it's only fair I share some things that I love from time to time.
Needless to say, I've found some pretty amazing things in the past month or so that I have absolutely fallen in love with.
01. Revlon Lip Butter in Peach Parfait
I have never, ever been a fan of wearing anything on my lips. Anytime I put on gloss or lipstick, I usually always wipe it off within the first fifteen minutes. I hate the stickiness, I hate the feeling when I eat or drink and I am terrible with picking a color that complements me. For awhile, I used stains but they tended to dry my lips out. So it seemed like I would never find something that would let me be a normal person. Then I saw the ads for the Lip Butter with Emma Stone and figured since they called it a balm that would hydrate without being all sticky, it was right up my alley. And I also figured that since my coloring was similar – auburn with pale skin – I could give the Peach Parfait shot, which is what Emma was wearing in her ads.
Turns out, I LOVE this stuff! Like, I wear something on my lips once in a blue moon then either hate it or get tired of it and completely forget I have it. This stuff has been in my purse or on my person every day since I bought it and I apply it as soon as I leave for work in the morning. I am so in love with this stuff that it's become part of my daily repertoire and this makes me so happy because I never, ever thought I'd be a lipstick person!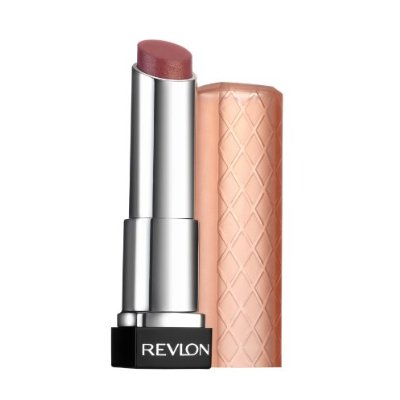 02. L'Oreal Paris Extra Volume Waterproof Mascara
I've been a pink and green mascara girl for years but I finally realized that it did nothing for me, so a few weeks back I switched to this L'Oreal Voluminous stuff that I absolutely loved. Therefore, when it came time for us to attend the wedding party my parents were throwing for us, I had to go looking for a waterproof version because it was going to be outside and well, I don't know if you know this, but it's really hot and humid like all of the time here in Charleston.
Browse the L'Oreal section in Target and come across this bad boy, figured I could give it a shot. All I can say is that I was very pleasantly surprised. Not only did it beautifully separate my lashes, making them look all fringy and pretty, but it also stayed through the night. Through five hours of ninety degrees after the sun went down with no breeze and being covered in sweat.
Because of that, it has now become my go-to mascara for the summer because it lasts all day and it still makes my lashes look amazing!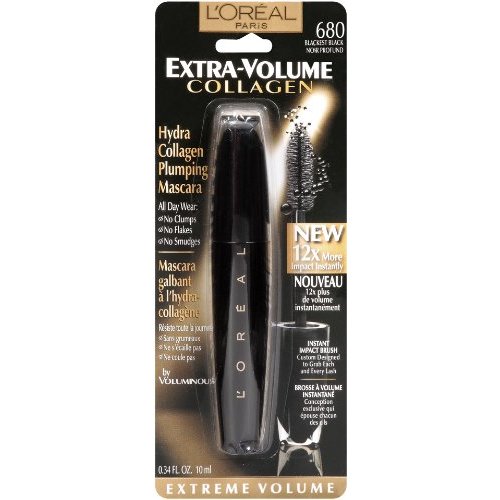 03. Mossimo Short Sleeve Kimono Dress
As I said yesterday, I'm not the hugest fan of dresses but I happened upon the cute one for sale at Target last week and figured I'd at least give it the good old try on. I didn't have high hopes for it because I've never really found a dress that fits me right, especially with the weight I've gained. And empire waits and I have never been best friends because they always make me look pregnant.
However, I was especially surprised when I turned around and saw that not only did it fit but it flattered me as well. The band sits high enough that it emphasizes my waist, the front lays flat enough that it doesn't make me look pregnant and the material is light and breezy. I didn't waste any time scooping it up as well as a few others in different colors. It will be the dress that I'm trying to wear more of in July because it's comfortable and loose enough fitting and keeps me cool. My only complaint is that the front is a bit low cut but that's easily solved by adding a cami underneath. And it looks cute with a dressy pair of sandals or a simple pair of flip flops.
I would buy every color if I could get my hands on them in my size!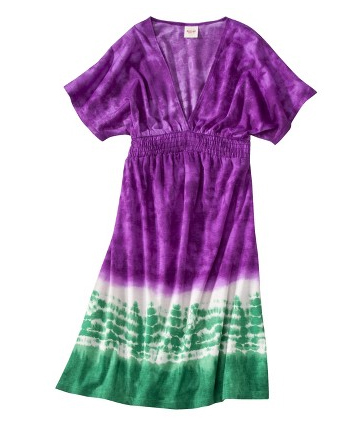 04. Lane Bryant Sateen Push Up Plunge Bra
So I'll admit that I have a bit of a problem. And that problem is that the girls just don't seem to like to sit where they used. And since I've always had fairly broad shoulders anyway, they always kind of went in directions that I did not want them to go. So I was browsing the LB website and came across this bad boy. Seeing the 4.7 out of 5 stars intrigued me and after reading the glowing review, I was sold.
Cut to the day it arrived and I tried it on and I was giddy as a schoolgirl. Not only did it help lift the girls back into place but that aspect alone helped emphasize a curvier body that before I always felt had look just kind of like a square. I have worn this baby every day since I received it with the exception of when I hand wash it on the weekends so it will last. And this will be the only bra I ever wear again so I plan on stocking up on a few more because it does just that many amazing things.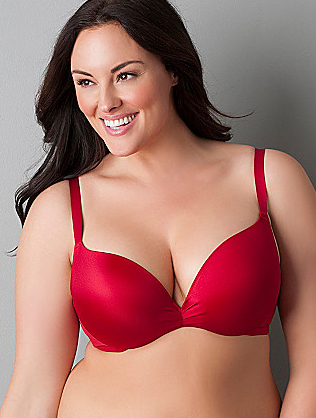 05. Bvlgari Omnia Crystalline Perfume
I received a sample of this perfume in May's Birchbox and loved it so much, it was gone within a few days. Then, I went and bought a full bottle because I wanted to make it my new summer perfume.Unfortunately, I think I got a knock off from Amazon (it was super cheap y'all!) because it just doesn't last as long, but it smells eerily similar. So when I run out I'll be getting the real stuff like I should've from the beginning.
The description for this is as follows:
We love how this scent strikes a delicate balance between simple and sophisticated. A cascade of fruity top notes—most notably crisp Asian Nashi pear—hits you immediately before giving way to a feminine core of lotus blooms and other floral notes. Woodsy bottom notes of balsa wood and bamboo give the scent a strong foundation.

~ Birchbox
I get a lot of compliments when I wear this one and it's light enough to not be too overpowering in the heat. It's a perfect summer scent!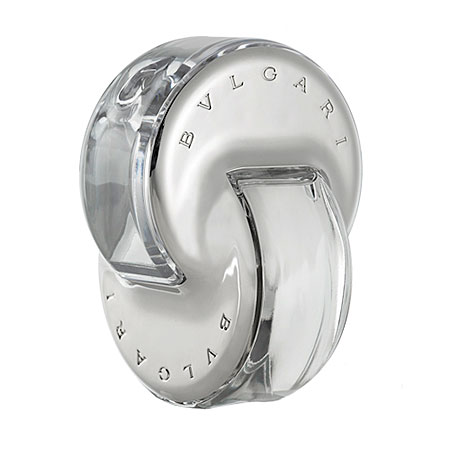 So that's it for my latest purchases. Have anything that you've bought lately that you love? I'm always up for new recommendations.
Note: This isn't a sponsored post. I write about these things because I genuinely like them. Nobody game me anything in exchange for writing about them. The links go to Amazon because it's the easiest to link up to.
Featured image found here.