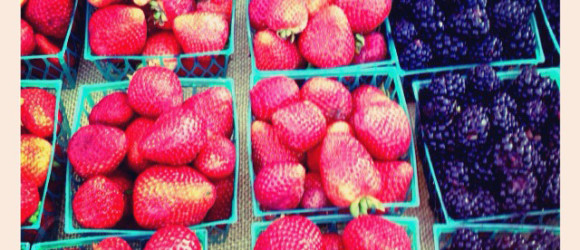 There is a lot of chatter at work this morning and it's a tad bit overwhelming, especially when it's coming from multiple areas. It's not uncommon because people come back from the weekend and spend the morning catching up. I could, in theory, shut my office door but I find that a tad rude and unaccommodating so I just popped my headphones in and turned Pandora up loud enough to shut it out.
I think I'm just in complete sensory overload after the crazy weekend we had. It was pretty much the exact opposite of last weekend. Instead of cocooning myself inside for two whole days, we had parties both Saturday and Sunday nights and at least one of those parties included my husband shotgunning beers, which I haven't seen him do since our college days. As you can imagine, they were quite boisterous and rowdy times but completely worth it!
I also got to make my first Farmer's Market visit on Saturday morning, which I enjoyed immensely. The abundance of fresh fruit and vegetables made my inner healthy girl jump for joy and I walked away with tomatoes, mini red potatoes, a pineapple, strawberries, blueberries, peaches and cherries. The strawberries, peaches and blueberries were used to make fruit salsa for the party we attended last night. (Note: I used the above mentioned fruits plus bananas and apples. I also omitted the extra sugars and used apricot preservers. And I bought cinnamon sugar pita chips instead of making my own, which I've done before and is worth it but super messy and time consuming!) The pineapple will be sliced tonight and used as a snack through the week, as will the cherries. I haven't yet figured out what I'm going to do with the potatoes but I'm sure it won't be that difficult since they're delicious in any form. And the tomatoes will be used for various purposes since I'm so in love with them lately that they go into anything I can justify putting them in. I used them to make a delicious caprese salad on Saturday, with fresh mozzarella and balsamic vinaigrette dressing. It was so yummy!
Read More

»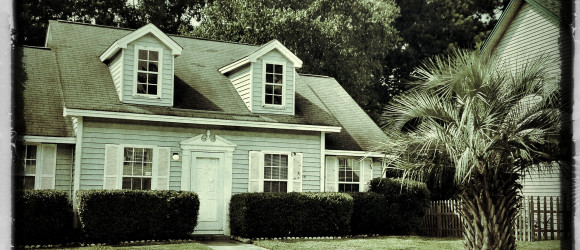 I had the kind of weekend that I've been craving. One where I played a hermit and said no to invitations and didn't leave my house at all. Sometimes I love going out and spending time with our awesome friends and family and other times, I don't want to see anyone or leave the house for two days straight. And that's pretty much what happened. I actually think the only time I went outside was on Sunday to get the mail. And I am perfectly okay with that.
That's not to say I didn't get anything done. Because I did accomplish things.
Read More

»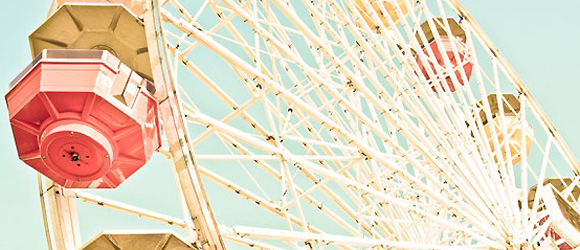 Remember how in my last entry I mentioned that I needed a good rainy day or weekend to sort of justify my grouchiness and grumpiness?  Then I hit publish thinking that wasn't going to happen because you don't get multiple rainy days here in Charleston – you get oppressively hot and bright days where the sun beats down on you and the humidity smothers your entire being then in the evening, you might get a really really good thunderstorm as the weather breaks but it's always back to the same thing the next morning.
Except that following morning, I was startled awake by the sound of Baxter freaking out and of course, being the mama bear I am when it comes to the fur babies, I shot out of bed and ran through the house looking for him only to find him having a literal shit fit at the patio door because he had been caught in a torrential downpour.  This is all fairly uncommon for him as not only has he NOT figured out to bark at the door when he's ready to come in but he also seemed no where near as affected by thunderstorms and rain as Sammy, who cowers in fear if he hears a storm on TV.
Read More

»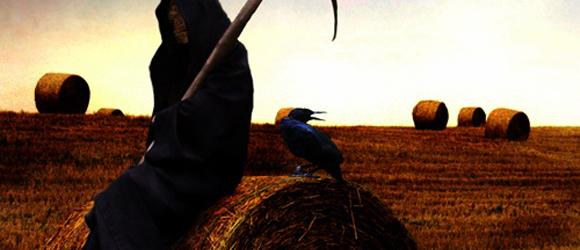 Every time I turned around this weekend, there was death.  It was in Norway and London.  It was all over the local news, with bodies found behind grocery stores and boaters driving into piers.  And it was a bit closer to home than I preferred, as a friend of mine lost someone to a drunk driver and a former coworker was gunned down in a murder suicide while leaving work on Friday evening.
For the most part, I wasn't personally connected to any of these, with maybe the former coworker being the exception, but our acquaintance was rather vague since she worked at a different branch than I did and most of our interactions were over the phone and through help desk tickets.  Regardless, all of these events just seemed to mushroom into this huge black cloud of darkness and grimness that has plagued my mood throughout the past few days.
It's strange because I can't exactly explain how I feel or necessarily justify why all of this should affect me.  It's certainly not something that I could use as an excuse to, say, call off of work or stay in bed and pull the covers over my head.  It's not personal.
But it's a grim look into a really crappy state of human affairs and that could have it's toll on anyone.  Sure, we all go on with our lives because they weren't people we knew but every once in awhile, that reminder of what happened or the thought that there are people suffering because of senseless violence or stupid decisions creeps back into the recesses of your brain and that sadness just settles into a small part of the heart.
It is sad and painful to think of how far that kind of suffering reaches and most of the time, you just don't let it get to you but then you remember that people are out there grieving and you remember that it wasn't so long ago that you grieved and you really don't wish that kind of pain on anyone.
Read More

»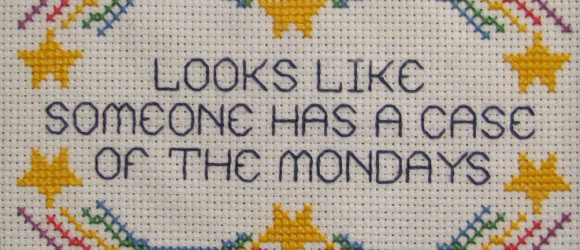 I woke up this morning with a bad case of the Mondays that just never seemed to go away.  And it was my own fault because I pretty much went to bed last night thinking I was going to be miserable this morning.  And I am nothing if not predictable – as in, if I think something is going to be a certain way it's safe to say that regardless of the outcome, I will have convinced myself that yes, this is exactly the way I predicted it to be.
So this morning – huge sucky case of the Mondays.  Commence ass kicking.  Whatever.
It was partly the fact that I slept off and on in various parts of my house (bedroom, living room, guest room – pretty much every place I could lay on I'm like oh, I could use a nap) until close to 1pm yesterday.  I had taken Bendryl the night before, late the night before, and I had gotten up too earlier for it to wear off.  I was also fighting a really bad case of PMS, which basically means that the day OF I have absolutely NO ENERGY.  I feel as if my body is just drained of anything and it is NOT FUN!
Read More

»