I thought my ears were never going to stop ringing.
The Sunday before last, Steve and I and two of our other couple friends headed out to the local fairgrounds, about five minutes from our house, to see the 98 Rock Fall Fest, which was supposed to be an all day long concert with some really great bands.  If you head over to that link and read the comments, you'll see that there were a few snags that made it rather miserable in the beginning.
The gates opened about three hours late, which the station is blaming on the bands though I'm not so sure what I believe because I know someone who set the stage up and said it was more the code inspectors.  The lines were also ridiculous which is something to expect because there's a ton of people gathered in one spot but all of the booths for food and drink, including beer and nonalcoholic drinks, were only accepting tickets.  So you had to stand in line for tickets – Steve was waiting for an hour and a half – and then you had to stand in line for a wristband if you were drinking and THEN you had to stand in line for drinks and food.
By the time Steve got back with tickets, I was dying – it was not humid but it was HOT and my girls and I were about ready to faint because we had been waiting so long for water (note: we weren't being lazy, we had staked out a spot with blankets and us ladies were left guarding it).  The booths were all running out of water over and over but the lady in the closest beer tent kept giving me as many cups of ice from the cooler as I needed (at that point, I didn't care how dirty their hands were).
Once we hydrated, we expected the music would start but ended up waiting about another hour or two for the bigger bands to play (note: the gates were supposed to open at 11 – instead, they opened at 1 and the music didn't actually start until about 4pm).  We were slightly bitchy and miserable, particularly because everyone kept literally walking right on the blankets as if they weren't there and didn't see them.  That was a pain in the ass – a couple of fights almost happened when we called out a few assholes who pretty much stepped on all of our shit, including bags and shoes and stuff.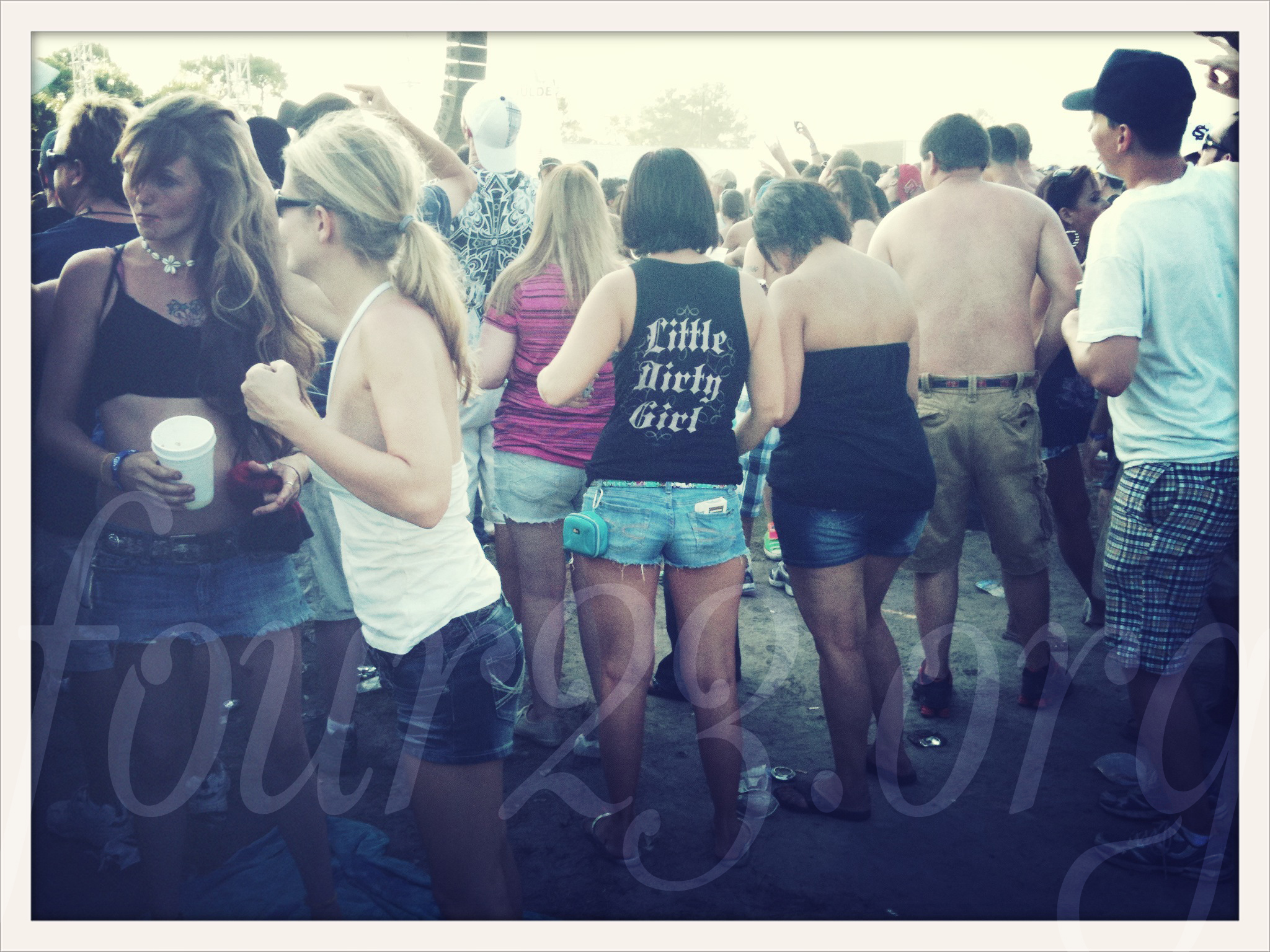 The crowd, early in the day.  The girls on the left were our blanket mate.  The one to the far left in black totally got kicked out later that night for fighting, after she was drug across the ground by her hair.
However, we chilled out, made some friends with the people next to us when we offered to join blankets in a giant battle for territory, which turned out to be a great idea because our group size pretty much doubled and we could protect the blanket perimeter a bit easier.
And finally – FINALLY – the music started and all was forgotten!
Of course, the smaller acts played first – Drive A (not awesome), Red, (ok), Crossfade (also ok).
But we were all waiting for P.O.D, Puddle of Mudd, Papa Roach and Buckcherry.
And they did not disappoint.
All of the bands were great to watch – our whole group rocked out hard.  For hours.  But Papa Roach was hands down the best – their set was amazing and they sounded so awesome! Thought Puddle of Mudd played a really good rendition of Gimme Shelter, a cover of the Rolling Stones song, from their newest album Rediscovered and it made me head home and get it right away. And seeing Josh Todd in person was pretty droolworthy too (I've got a think – can't help it!)
We yelled and screamed and danced and sang for hours, well into the night.
We drank some beer, had a lot of water, took naps between sets (we even brought pillows because Steve had told us that during one of the all day fests he had been to back in the day, he took naps) and saw at least three fights, one being a pretty wicked chick fight.  We were hot and sweaty and completely and utterly filthy (the ground was all dusty and full of feathers for some reason).  I had dirt in every single place I could possibly think of.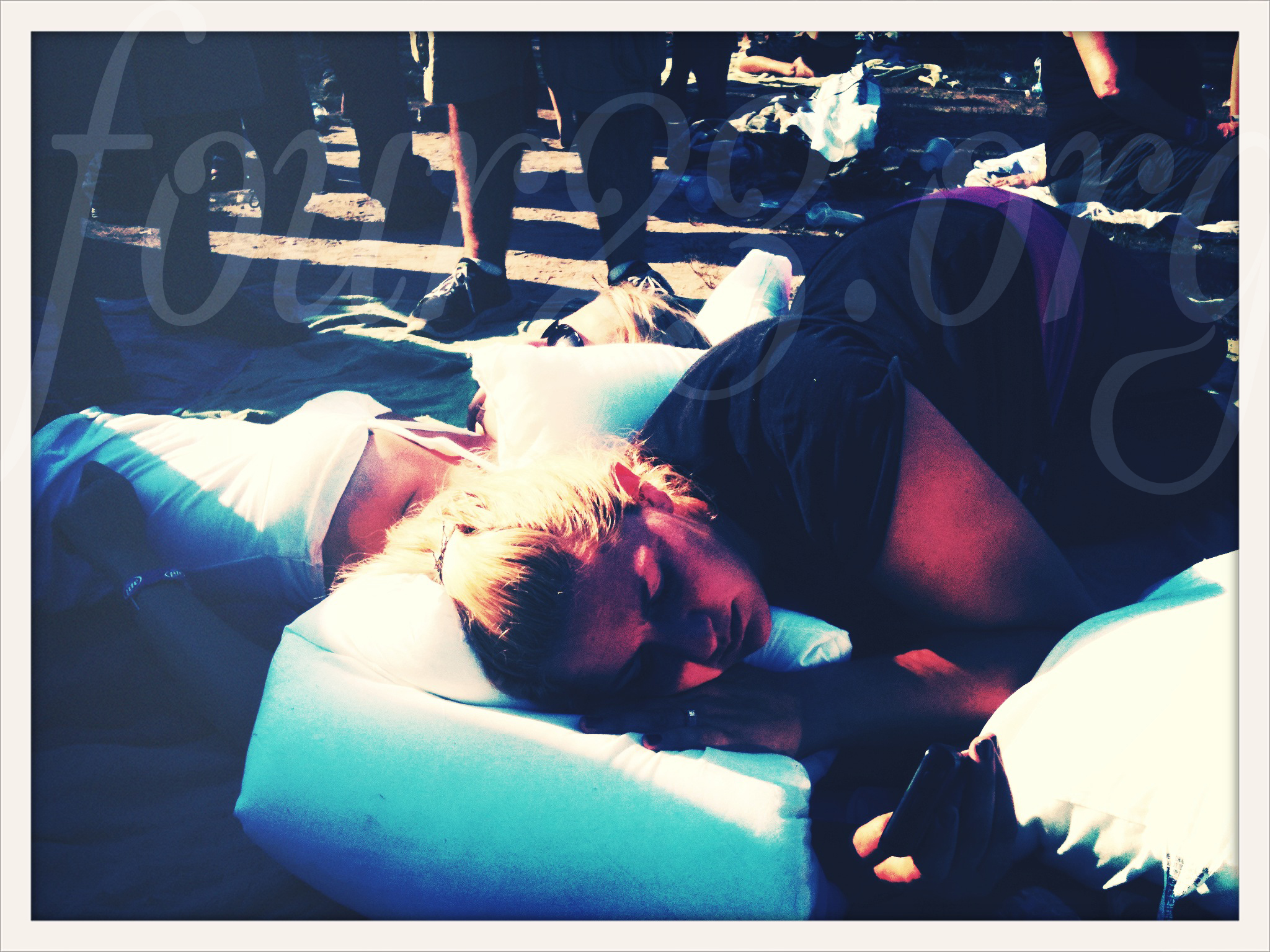 Libby resting with our new friends!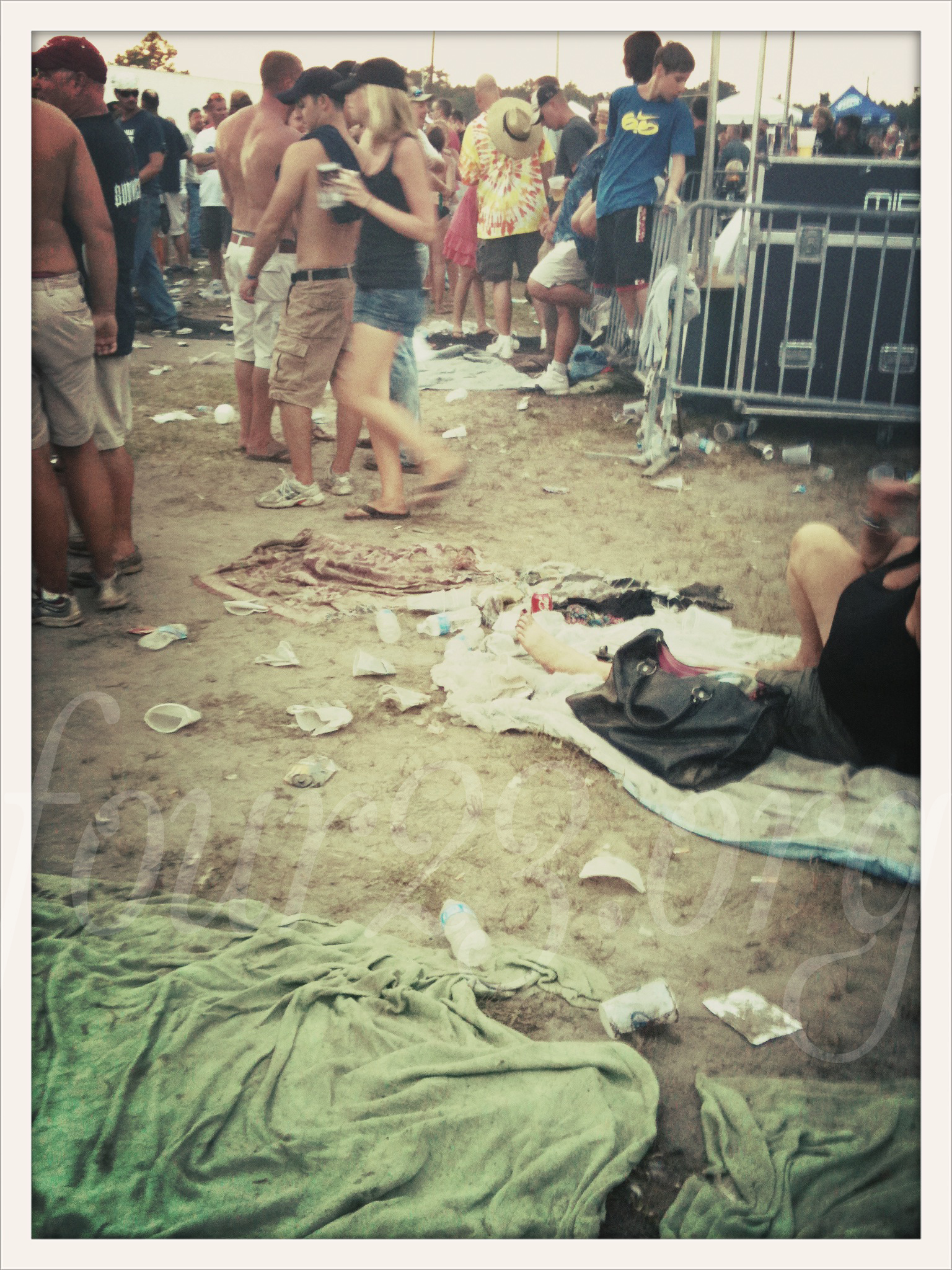 It wasn't just our bodies that were filthy (those green blankets are ours)!
The next day my ears were ringing and I felt like I in a tunnel.  I was hoarse and tired and exhausted.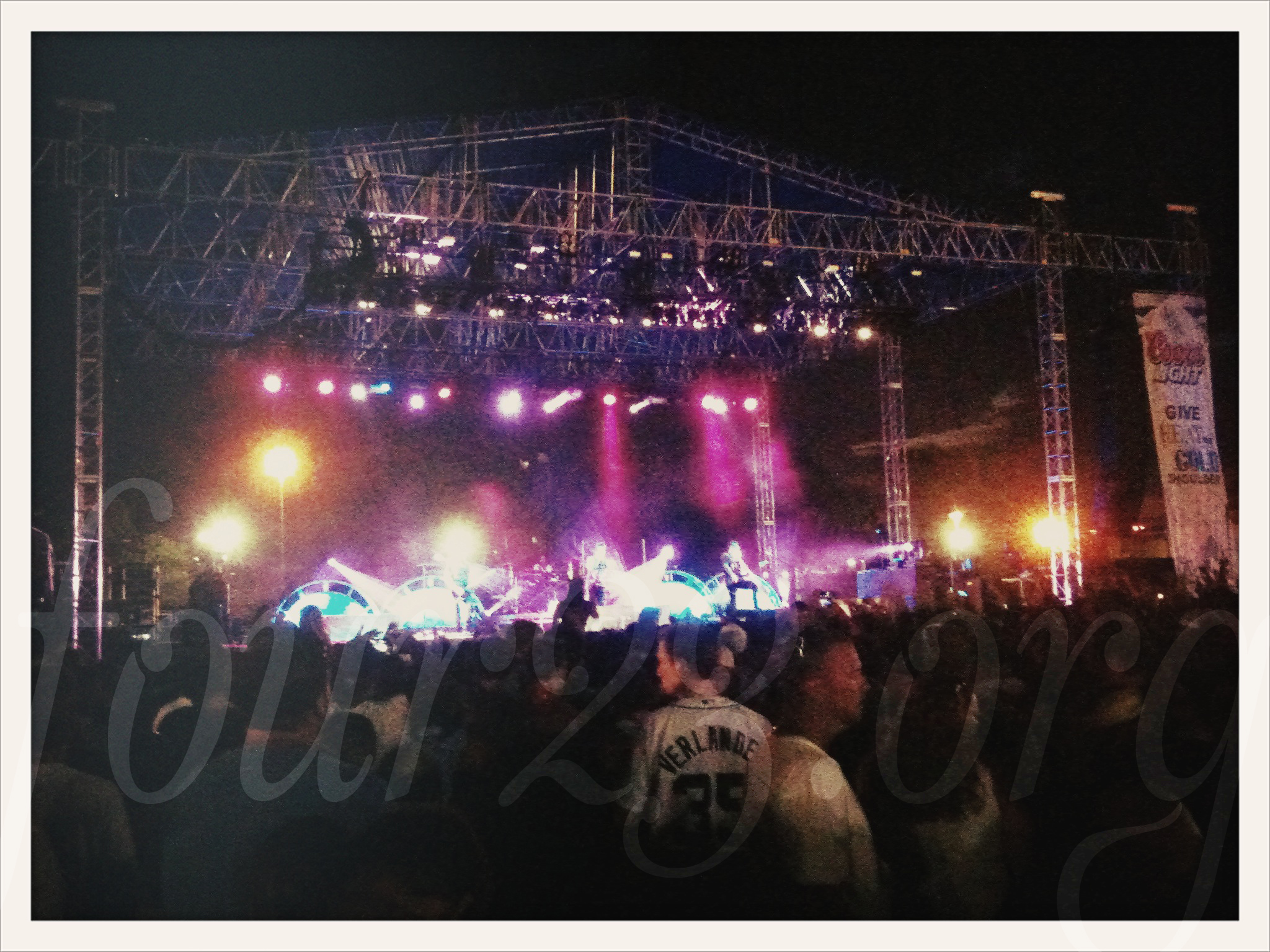 PAPA ROACH!!
And I had the best time of my life!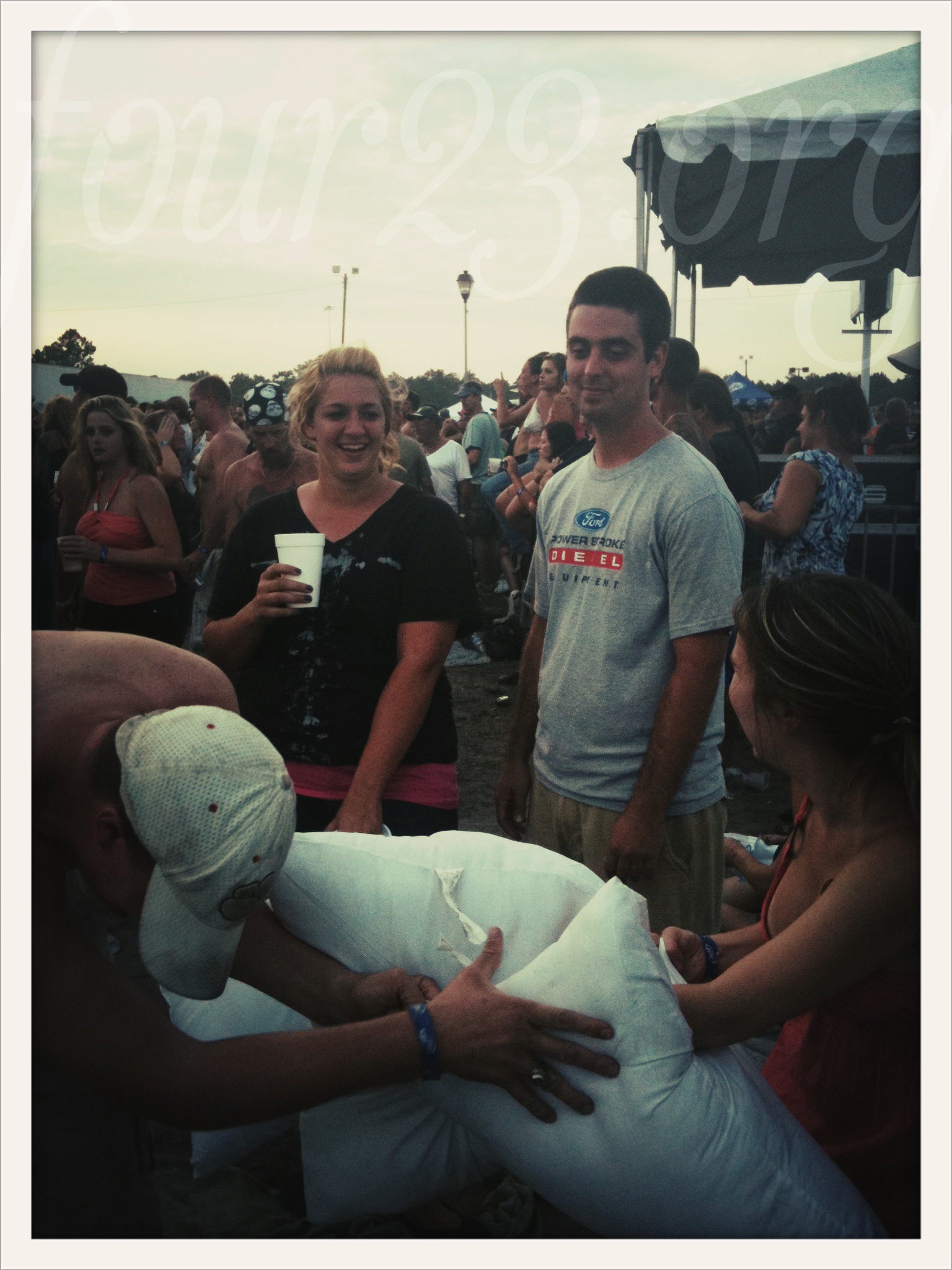 Amy pillow fighting our blanket mate (totally not drunk at all! *sarcasm*)
I'm totally going to have to do this more often.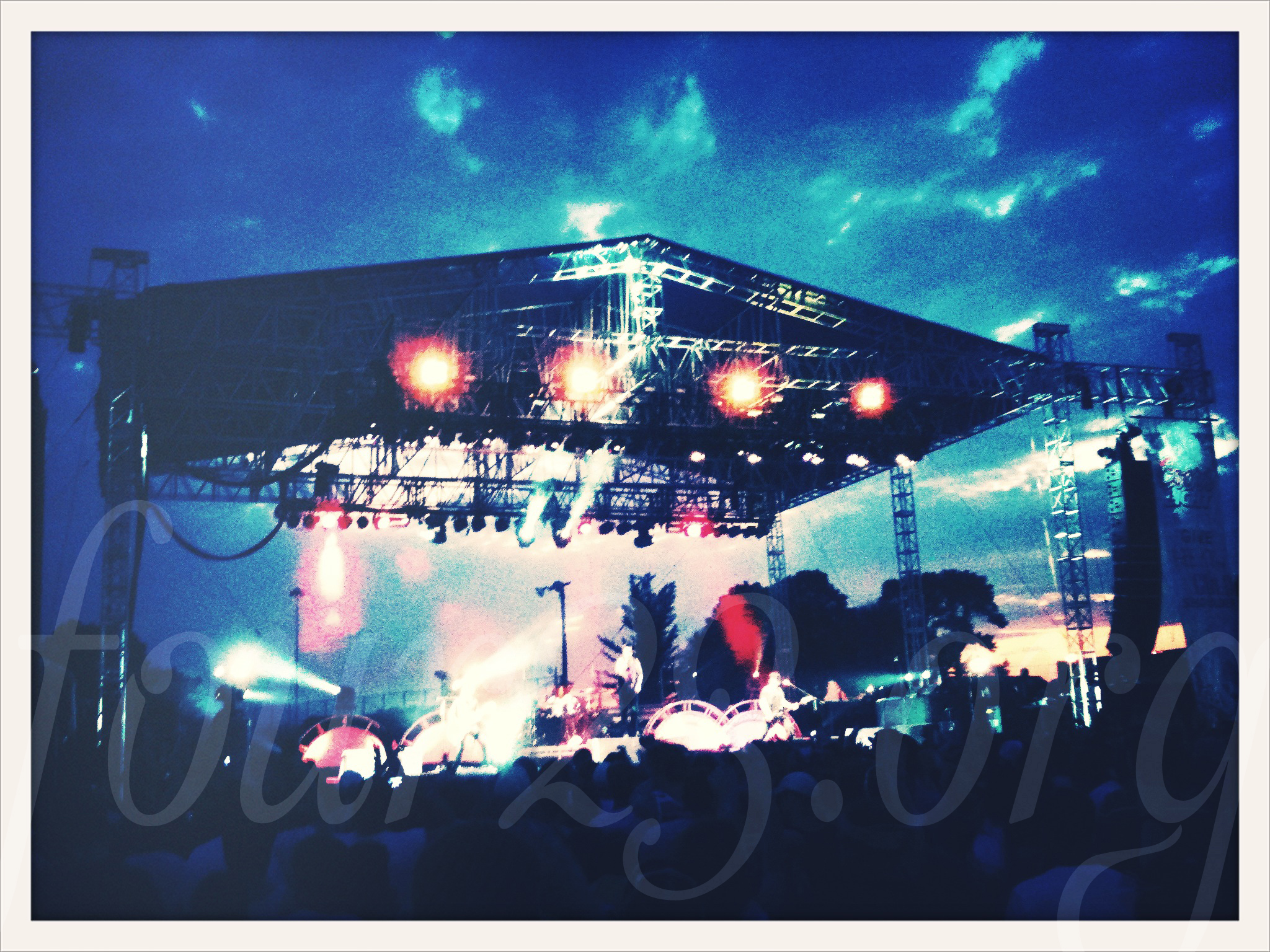 LET'S F**KING RAGE!!!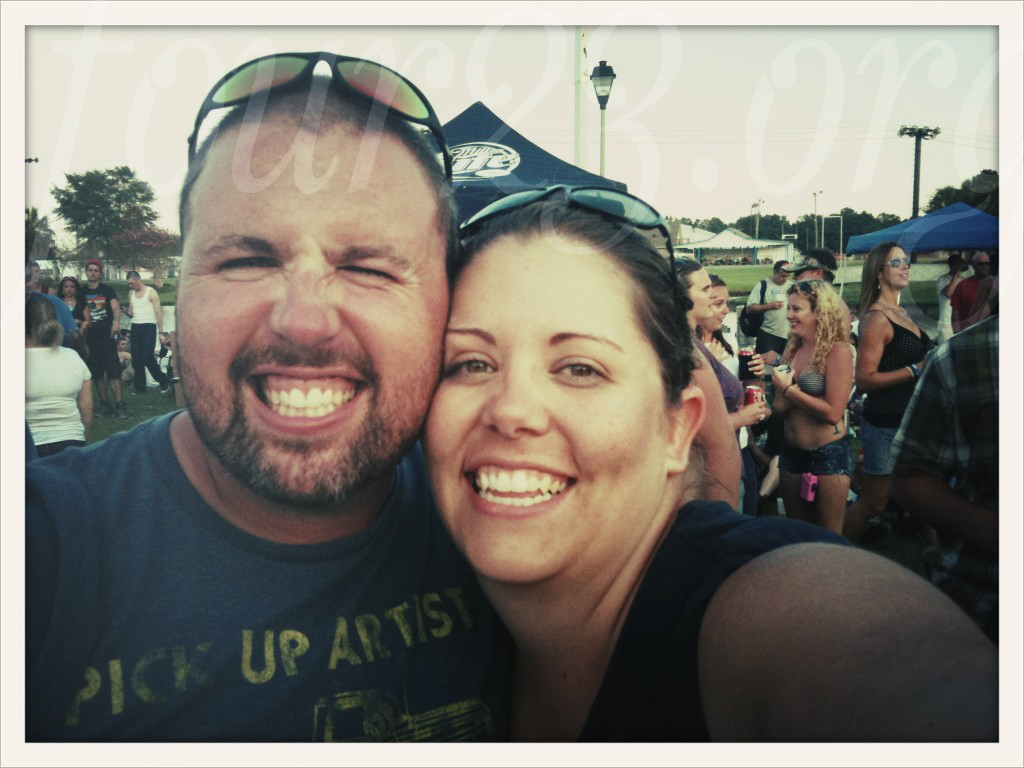 Steve and I, rocking  out and enjoying the day!
BEST. DAY. EVAR!