The emotions I feel in May regarding my daily entertainment are bittersweet. On one hand, I'm excited that my evenings are a bit less cluttered during the weeks, which leaves time for me to play catch up on movies or TV series I've missed or to, I don't know, read a book or two. On the other hand, most of my shows usually leave feeling fairly satisfied or at a total cliffhanger, so I'm fairly anxious for the fall to come around. Especially when it comes to shows like Sons of Anarchy or The Walking Dead that are only on through the Fall season.
This bittersweet feeling lingers over the household at this moment. We're in that lull where May sweeps are just finishing up and new Summer shows haven't started yet. Does anybody remember when there used to be nothing at all on during the summer? Nowadays it's so commonplace for awesome shows to start in the month of June that I almost forget a time when there was nothing to look forward to.
Summer TV is fun for me. It's lighthearted and not as serious. It's just something to close out those long leisurely days spent lounging by the pool or out at the beach. You're supposed to think to much with Summer TV. Save all the drama for the Fall when you're shut inside and have nothing better to do than dwell over what kind of trouble your favorite motorcycle gang or troupe of vampires is going drum up. Summer is for the anticipation of the Fall, getting excited for the first night you sit down to a new season and find out just what happened in that cliffhanger long ago in May.
Needless to say, since I just spent three paragraphs waxing poetic about the state of television, (and since you've already surmised from the title) it's time for the State of the TV Address, Summer Edition wherein I recap my favorites of the 2011-2012 TV season, talk about what I had to give up, what I'm watching now and what I'm looking forward to. Most of these are oldies but goodies but there's some new blood in the mix. I did this in September too so click back over if you'd like to see then versus now.
And just to be fair up front – note: there be spoilers below!
Series Wrap Up
Another season has come and gone so let's talk about how some of my favorites fared: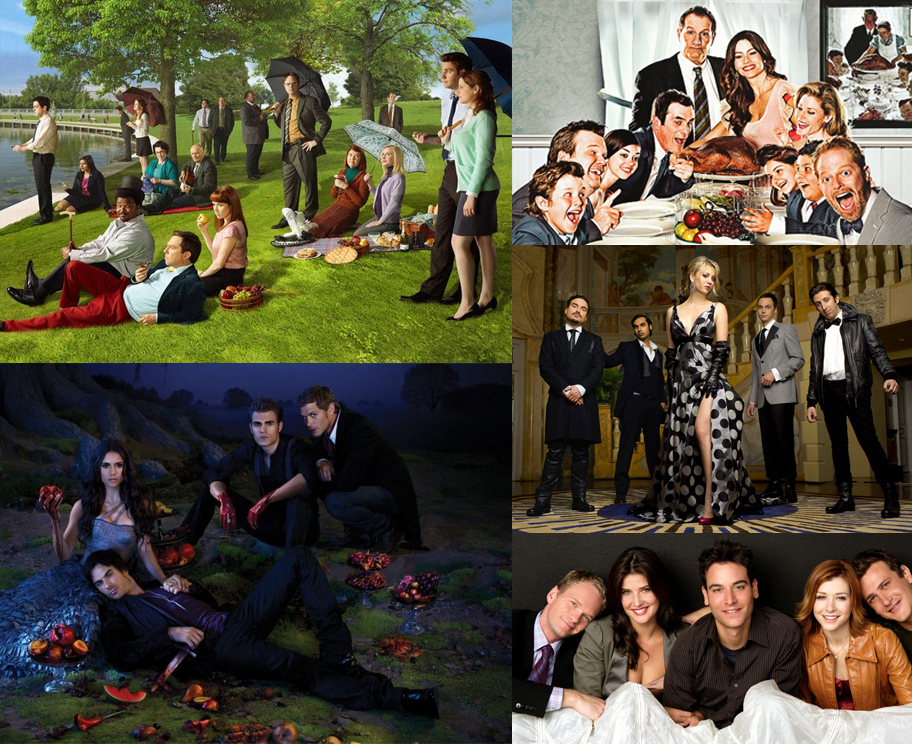 In The Rotation
 Drama, Drama
I must point out that I loved and adored the seasons of Sons of Anarchy, The Walking Dead and American Horror Story but this post is going to be long enough as it is and it's been quite awhile since those three ended their seasons so I'm going to wait until fall to rave about them. They are amazing shows and if you are not watching them you should and then we can talk about how amazing they are!
Crazy Bitches
I faithfully have watched all the Celebrity Apprentices so I couldn't help but tune in this season. It was like watching a train wreck. Lisa Lamapnelli and Aubrey O'Day brought enough drama to outlast all the other seasons but it was such bad, awful drama. Good TV, bad juju. And I must say, I was a fan of Lisa's until I saw her behavior on this show, now, not so much. She managed to set women back about twenty years with her vile name-calling and vicious diatribe, especially toward Dayana and then on came the waterworks. Way to set us back 20 years! Also, I didn't even watch the finale because by the time I got to the end I was too exhausted to care.
Those bitches on Mob Wives have got to be hands down the craziest but the most real ladies on TV right now. You can tell that even in a show that's supposed to be scripted in a sense of "Oh, talk about these stories", they go completely off course because they just don't give a hell.  Best line of the season: When Joy Behar asked them at the reunion if they swear like that around their children and Drita replies, "No, it's not like we go, 'You want some motherfuckin' cereal?!'". DEAD!
What I Gave Up On
16 and Pregnant, MTV
I just couldn't watch this depressing shit anymore. And I didn't need to get sucked into another season of Teen Mom.

Grey's Anatomy, ABC
I was steadfast in giving up Grey's due to lack of space to record it but I tuned into the finale and I'll say that I'm super happy I stuck with this season. If I had watched all season and they left me with a cliffhanger like that, I would've been pissed. Plus, it was just too much dark and twist for Friday eve.

The Secret Circle, The CW
Dear Everybody Involved with TSC: You're doing it wrong! I was so done with this show about halfway in and there was never any coming back. I'll stick with The Vampire Diaries.

New Girl, FOX
It's not an awful show but I didn't love it enough to stick with it. The episodes I've seen are funny but once you're far enough behind on a sitcom like this, it's hard to stick with the running jokes.

GCB, ABC
Tried, found parts of it enjoyable but never garnered enough interest in it. Since it was cancelled, I can only assuming everyone else feels the same way.

Terra Nova, FOX
We actually enjoyed this one immensely but sadly they cancelled it. While it doesn't get too soon status like other shows I've mourned, it was still pretty enjoyable.

Alcatraz, FOX & Awake, NBC
The premise for both looked promising but ultimately, my interest had waned a few episodes in. Which is also a good thing since they cancelled both and I would've been upset if I'd gotten hooked on it.

Pauly D Project, MTV
I like Pauly and have been an OG fan of Jersey Shore but I just didn't find him interesting enough to watch.
The Real Housewives of Atlanta, Bravo
I just can't with these chicks anymore. I'll stick to one Housewives show and of course, it's gotta be New Jersey.
The Devil's Ride, Discovery
One of my favorites shows is Sons of Anarchy and when Discovery touted this as being a real life SOA I was all over it. Sadly, this show is awful and the MC in it are basically a bunch of tools and douchebags. The drama is scripted and contrived and I do not for one second believe this MC could step to a real tried and true club and be respected. This was pretty lame.

Watching Right Now
Outlaw Empires, Monday 10pm, Discovery
This is a six episode series by Kurt Sutter, who was heavily involved in two of my all-time favorites series (Sons of Anarchy – creator and The Shield – writer, producer and director).  It's very similar to Gangland but is told more from the criminal elements of some of the largest most powerful organizations. Three episodes in and I was fascinated with the Crips and the South Boston Irish Mob. Next week is the Italian mafia and I can't wait for that. It's just really really interesting to see it told from the perspective of those who lived it instead of just law enforcement speculation.
Real Housewives of New Jersey, Sunday 10pm, Bravo
I just can't seem to quit my Jersey girls but I am having a real hard time with them this season. I hated Melissa initially but she's growing on me somewhat, mostly because her behavior now seems like she's not trying to stir the pot and damn did she shut Teresa down. But I am so sick and tired of both Caroline and Jacqueline's sanctimonius and childish attitudes. Like, I used to be a HUGE fan of Caroline and boy did she turn into a BIG bitch. The way they are treating Teresa is ridiculous. This whole show is turning into a trainwreck and to be honest, the family issues hit a little clsoe to home and are hard to watch but it's gonna take a Jersey Shore Shark Attack to make me turn away.
And finally ……..
Looking Forward to this Summer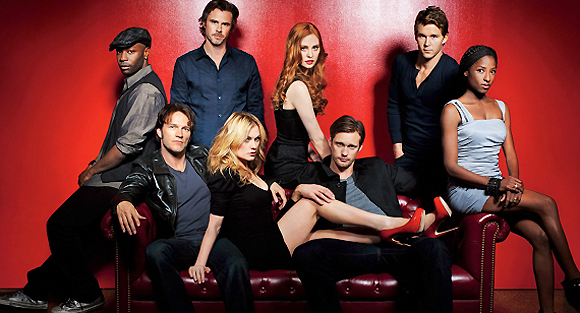 True Blood, Sunday June 10th, HBO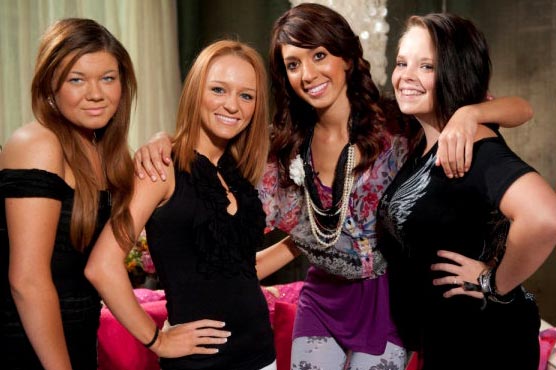 Teen Mom, Tuesday June 12th, MTV – The final season!! EEP!!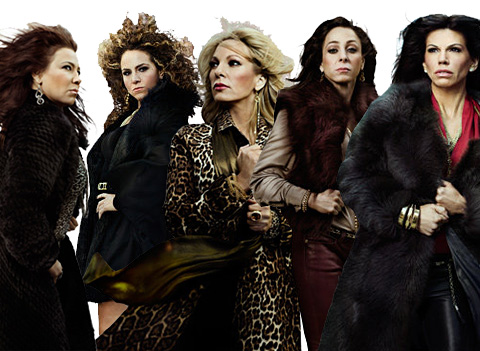 Mob Wives: Chicago, Sunday June 10th, VH1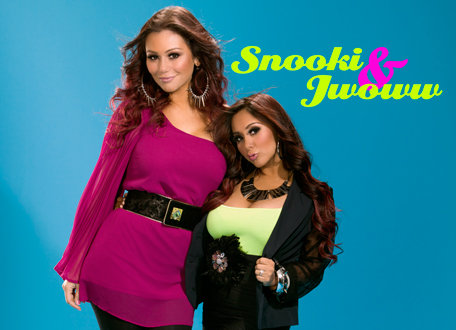 Snooki & JWOWW, Thursday June 21st, MTV
It's going to be a trashy, trashy summer y'all!!
So, what are you looking forward to watching this summer?