It's no secret that there is a plethora of Christmas music available. Any artist worth their caliber always has to put out at least one Christmas album, if not multiples. And there are compilations, ranging across all genres. Radio stations turn the switches to around the clock holly jolly before you even get the table cleared from Thanksgiving (sometimes sooner!). Even Pandora has numerous stations that you can choose, ranging from classic Christmas tunes to Rockin' Holidays and Country Christmas.
Needless to say, there is enough cheer available and even the grumpiest Scrooge should be able to find something to fit their tastes.
I love Christmas music but only at Christmas (i.e. the time AFTER Thanksgiving and before New Year's – anytime before or after and we are no longer friends). I love all types, from the bubbly Rockin' Around the Christmas tree to the smooth crooning of Bing Crosby. But it never fails, year after year, that I come back to the same few albums that just get played over and over.
Merry Christmas, Mariah Carey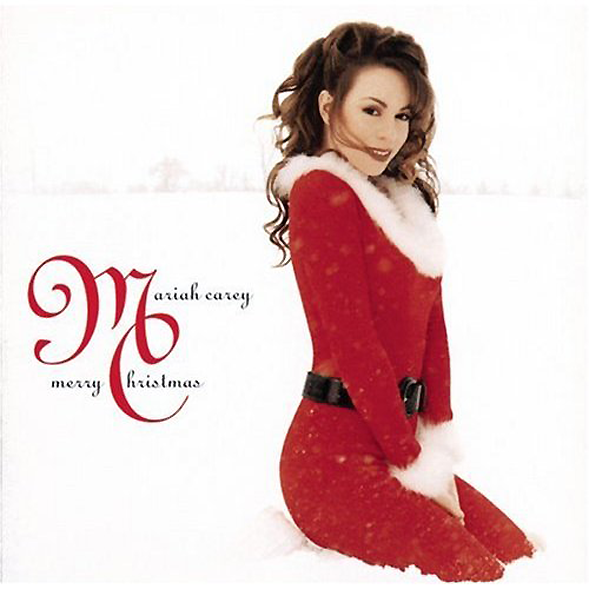 If you are my age, you probably have a fond spot for this album like I do. This album IS Christmas to me. It has permeated my holiday experience since it came out in 1994. It was played at every family holiday celebration. We sang songs from it at my high school Chorus concert. "All I Want for Christmas is You" and "Christmas" have ingrained themselves so heavily into my holiday experience that if I don't hear them during the season, I'd probably feel like a piece of me is missing. For the record, that has never happened. And if you say you don't at least dance a little, even a small little shoulder shake or leg jiggle, when "All I Want for Christmas is You" comes on then I'm going to firmly believe you are a Grinch. But, don't let those two songs define the album and write it off as a poppy annoying Christmas album. The other songs are beautiful in arrangement and vocal character. Mariah's voice is so wonderfully suited for some of the more traditional carols and when they are backed up by a full choir, it makes it all the more magical and you really FEEL the spirit and joy of the season. This is Mariah at some of her best moments. (For the record, I had her follow up that came out last year, Merry Christmas II You, and somehow erased it but I don't remember it liking it that much. While it was quiet and more subdued than this album, I still felt like her vocals were all over the place and seemed out of touch with the feel of the album. I'll have to give it another shot to give my true opinion.)
Miracles, Kenny G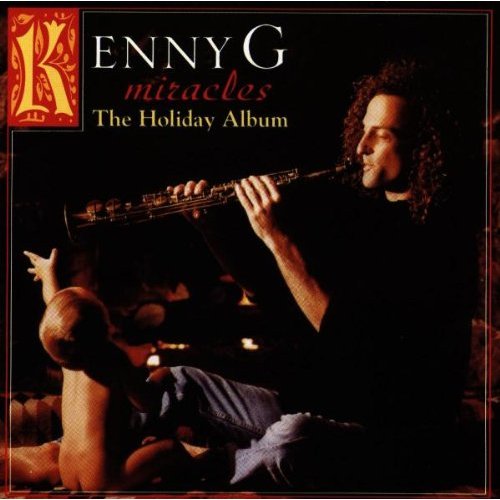 If Mariah's album is the party, this album is the coming home sequence – the taking off your shoes and changing into some cozy pajamas and sitting down with some wine. This is another album from my childhood. My parents were Kenny G fans, not over the top number one fans, but they liked him so it wasn't any surprise that they had this album. I don't care too much for his regular work but this album is where he shines. And that's the truth pretty much for any of his holiday albums. There is something about Christmas songs that are so very suited to the clarinet and there is no disputing that Kenny G is pretty much the master of this instrument and it's place in nineties music. Overall, the songs on most of his albums are classics and with no lyrics just the lilting and smoothness of his clarinet, they are calming and perfect as background music to get you in the spirit without being so in your face about the season. I particularly enjoy his music when I'm trying to get through the tasks of the season – wrapping presents or decorating the tree. They are calm enough to keep me from feeling frenzied to get things done but festive enough to not make me feel all depressed and gloomy.
Wintersong, Sarah McLachlan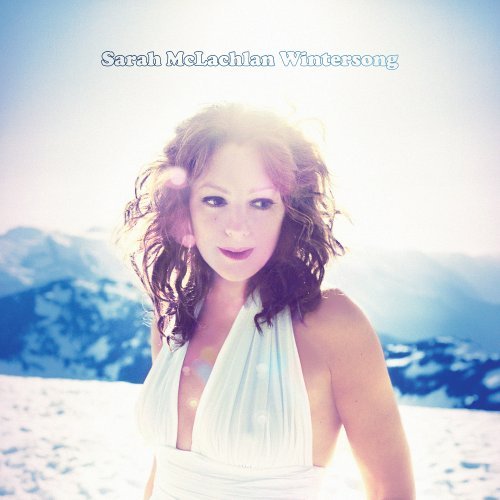 Sarah is another byproduct of my childhood – I remember playing her Surfacing album into the CD skipped and pretty much stopped playing. Her voice was enchanting and the songs were haunting. When this album came out in 2006, I could not resist it and am so glad I added it to my repertoire. The one things about this album is a lot of the reviews seemed to think it was depressing and made Christmas sad. I don't think that at all but I can see what they mean. I believe this is one of those albums where you're either going to love it or hate it.  Overall, it's filled with a quiet elegance that to me is utterly beautiful. I've always loved her music and loved how she translated that style into some of the Christmas classics that we all know and love. I'm also a huge fan of her version of "River" even though that truly is a quite depressing song and not really about Christmas at all. [1. "It's such a sad song, and not really about Christmas at all, but I was thinking about it tonight as I was decorating my Christmas tree and unwrapping funky ornaments made of Popsicle sticks, and missing my mother so much I almost couldn't breathe." – name that movie without looking it up!] Also, "Song for a Winter's Night" is so beautiful that I think I've played it over and over and over more times than anybody should listen to a song. Take together this is such a beautiful album and easily the one I turn to and have to have in my playlist every holiday.
A Very She & Him Christmas, She & Him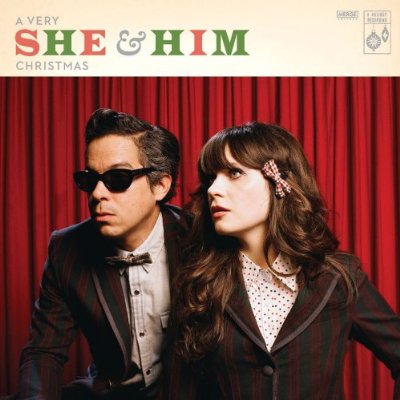 I like Zoeey Deschanel but I'm not fully on the love train like what seems to be the rest of the Internet. So I admit that I slightly rolled my eyes when I saw she was half of this duo and assumed it's popularity was solely based on her participation (whatever, I'm aware the duo has existed since 2008, I'm just not a cool enough hipster to be into them any other time of the year). Then I remembered her lovely voice in on of my favorite Christmas movies, Elf, and decided to give it a shot. Surprisingly enough, I loved this album. It is a good mixture between calm and soothing Christmas and catchy and poppy without being too in your face CHRISTMASY (looking at you Transiberian Orchestra!) Zooey's voice is enchanting and it lends brilliance to a lot of their renditions, especially "Rockin' Around the Christmas Tree" and "Have Yourself a Merry Little Christmas" and "The Christmas Waltz". However, I will say this – there's a version of "Baby It's Cold Outside" on here which I am not a fan of at all. It surprised me because this is the song she sang in Elf and it was beautiful, but on this album, they sped up the tempo and switched roles, with Zooey singing the male part and M. Ward singing the female part. And it just does not work. At all. As in, I've listened to it quite a few times thinking maybe I'm missing something, maybe my hipster switch isn't turned on and there's some underlying brilliance that only people who wear skinny jeans can hear. But I don't think that's the case at all. I think they tried to give it a twist and it just didn't work. But for the most, part if you take the really strong songs from this album, I think you'll find some pleasing renditions that could almost because standards for the holiday season.
Christmas, Michael Bublé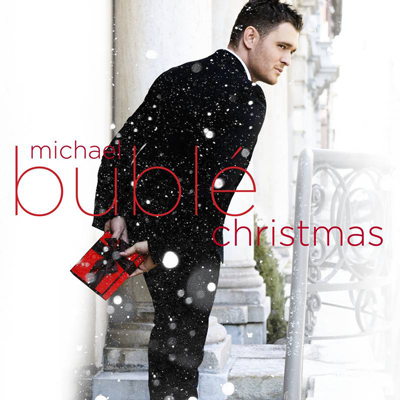 This is another new edition to my list this year. I've only heard of Michael Bublé but hadn't actually heard of any of his music, to my knowledge. But in browsing for recommendations, this album got great reviews so I figured I'd give it a shot and am in LOVE with. It has been playing on heavy rotation since I got it and I'm actually listening to it as we write. It's harkens back to vintage Christmas – his voice is like honey and has this big band feel to it. It has a lot of great classic tracks that are well suited to his voice and the stylings of the album. He even did covers of two of the popular Mariah's songs ("All I Want for Christmas is You" and "Christmas") and both are perfection! I just love all of the warmth and richness he brings to some of my all time favorite songs. It's a great to round out the rest of my calming and light Christmas music.
Can you see a pattern here? Most of my favorites for the holidays are subtle and quiet and calming. I like the peppy stuff but time and time again, I return to the calming and soothing jazz/folk type music. I also like my music to be very traditional – choral and piano and instrumental. I think most of that is because of my Chorus experience in high school. While we did deviate from the standards, the core of our holiday songs were standard fare so to me that is Christmas music. I'd wholeheartedly recommend the Classical Christmas station on Pandora – while it has some of the standard "classical" fare a lot of is quiet instrumentals that are just beautiful and perfect ambient music to play at your desk or while you're wrapping or cooking or riding around looking at lights.
What are some of your favorite albums? I'm always looking for new Christmas music and would love to hear your suggestions!