Hello, my name is Kristy and I am addicted to TV!
Actually, addiction might be too strong of a word, especially these days.  It used to be bad – I'm talking watching every piece of trash they put on VH1 or MTV.  Then I discovered Bravo and TLC and it was over.  But in the past year or so, I made a pact with myself to stop watching the trash and allow myself time to enjoy the quality stuff while actually, you know, going out to live my life!  That does not preclude me, however, from feeling all the giddiness at the return of some of my favorites shows and waiting with anticipation at some of the new shows.
I'm not even kidding, I treat Fall TV like back to school season.  I do some research, decide which shows I want to try out then pull out my spreadsheet and start plotting out my DVR schedule.  Since I only have two tuners, I can only record two things at once and at times, this can be a problem, usually Thursday nights.  I could also probably watch one in the bedroom but then I'd have to sequester myself in the bedroom and take the chance that someone *ahem* in the house doesn't realize two things are recording and god forbid, accidentally cancel one.
Hello, my name is Kristy and I am the TV Nazi!
But in all seriousness, it is that time of year to when there's a bit of a crisp in the morning air, the fall scents start showing up in stores and the new seasons of shows start and I. AM. READY!
So I'm here to present you with my "State of the TV Address" which really is just me showing you what I'll be watching this Fall.
Returning Shows
 Sons of Anarchy – Wednesday 10pm, F/X
Been a faithful viewer of Sons since it first debuted and in my opinion, it never fails me.  I love the rich characters and storylines and how everything interweaves together so perfectly.  Kurt Sutter is a masterpiece when it come to excellent shows (he also did The Shield, once a favorite, now long gone).  Plus the actors that he pulls in are so phenomenally rich and fulfilling in their characters.  This show is hands down my number one of the fall season.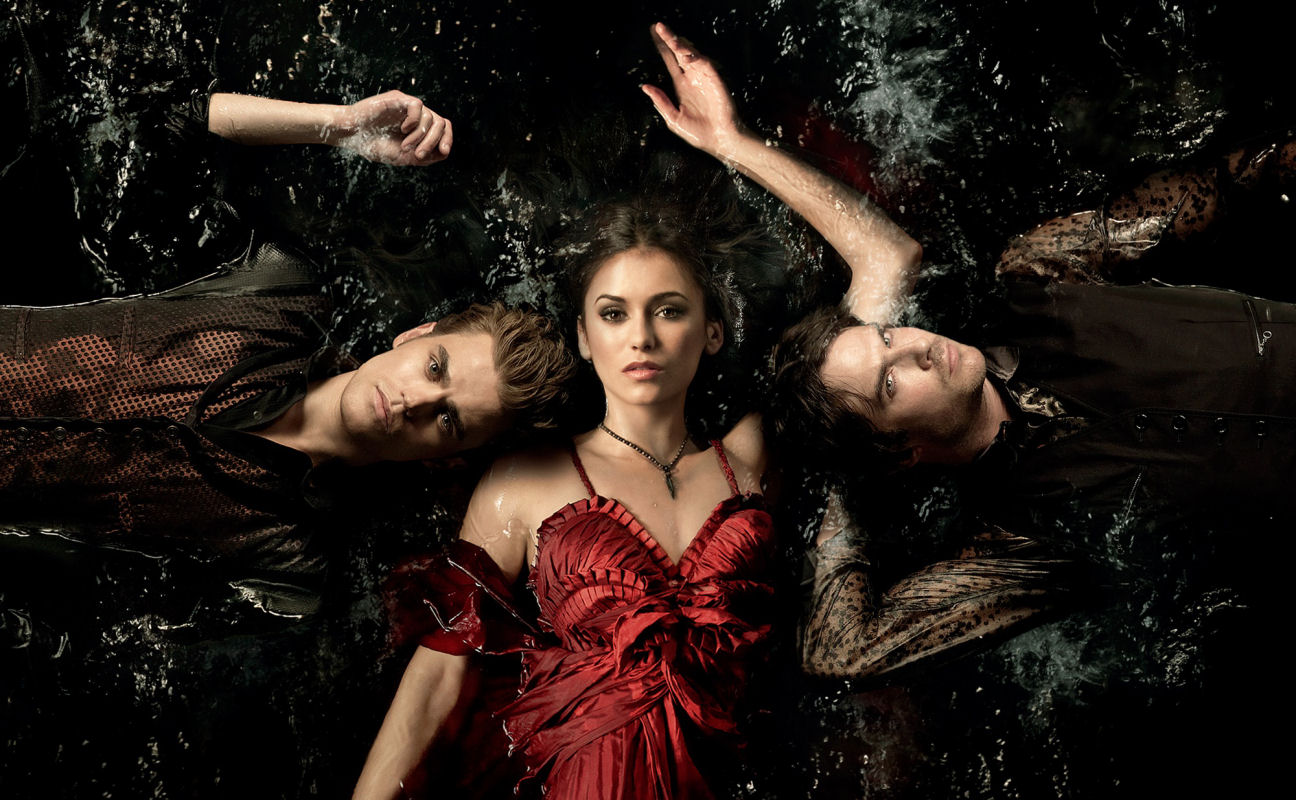 The Vampire Diaries, Thursday 8pm, CW
Judge me all you want but I love, love, LOVE this show.  Something you might not know is that I used to read this author named LJ Smith when I was in middle and high school.  I love, love, LOVED her – so much so that I join a fan club online and then broke off with some girls to start our own fan club dedicated solely to her books.  That is how I met and have known these three girls who I've shared a web space with for well over ten years.  All because of this author – who just so happens to be the author of the series of books this show is based on.  These books were my childhood and I would have given anything back then to see them come to life on the screen – thankfully, over ten years later and I get to.  They were the original Twilight only better and badasser.  And with regards to the show, aside from the fact that Elena is supposed to be BLONDE (her nickname was The Ice Queen, afterall!), I am thoroughly happy with what they have done with – and oh my hell, could they have found anyone hotter for the Salvatore brothers??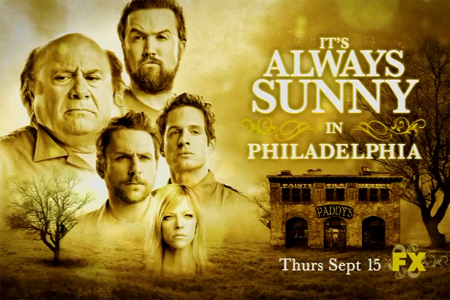 It's Always Sunny in Philadelphia, Thursday 10pm, F/X
Oh this show! This show is comedy genius and if you are not watching it you should be.  I shouldn't even find it funny because those five are pretty much the worst human beings ever to walk the planet and they're such idiots that it is laugh out loud tears in your eyes hysterical.  I am especially excited to see their Fat Mac storyline because Rob McElhenney actually gained 50 pounds for the pure sake of doing this storyline because they thought it would be funny.  And from the trailers, as seen in the one below, it looks like they're going to be spot on.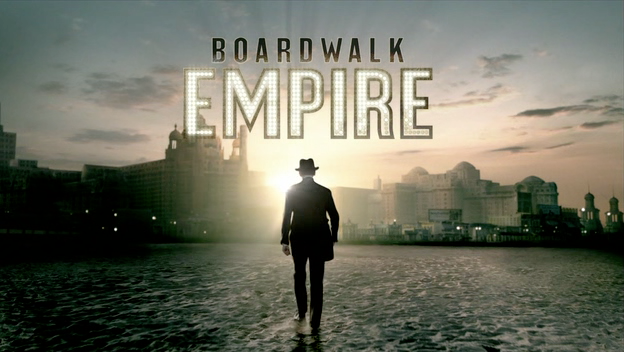 Boardwalk Empire, Sundays 9pm, HBO
Steve will be the first to tell you this is "my show" and it's mostly because it's not action packed enough for him.  Don't get me wrong, there is all sorts of violence but it's not over the top car chases or anything.  This show is magical to me.  I mean, it's Atlantic City in the 1920's during Prohibition and Steve Buscemi isn't even the mob boss, just a corrupt politician with a good side to him, which is solely reserved for anyone who hasn't done him dirty.  It's a capitavting show, one I truly enjoy watching and it doesn't hurt that everything on it is beautiful (except Steve Buscemi because, well, awesome actor but not exactly up there is the gorgeousness department).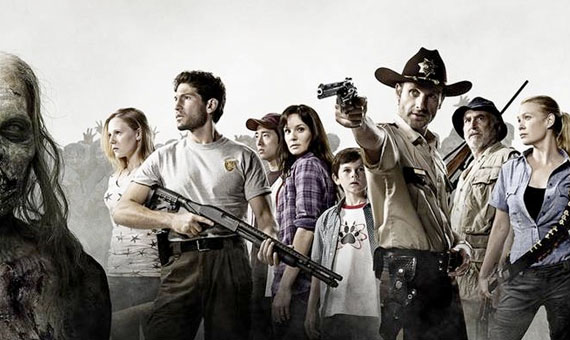 The Walking Dead, Sundays 9pm, AMC
The old cliche of what if you woke up and the whole world was different.  In this case, Rick Grimes is a sheriff's deputy in Georgia who does just that – gets shots and wakes up to find that the world is overrun with zombies.  Of course, he has a wife and son who are out there somewhere and along the way finds other survivors and they all band together in this one little struggling and tenuous zombie fighting/escaping group.  The thing with this show is it's not just about zombies – oh, there are some pretty great zombie attack scenes but it's not the entire focus.  The show focuses more on human relationships and how conversely strong and fragile they can be in the wake of tragedy.  It is a quiet and haunting show, one that leaves you wanting more and more.
Returning Honorable Mentions
Dexter, Sundays 9pm, Showtime: Oh my favorite serial killer! We started Dexter late after everyone raved about it and have been addicted ever since.  We even watched an entire season on a 13 hour trip home from Philadelphia.  We just love this show because of the twists and turns and you can't help wondering, always, when or if he's going to get caught.  Or if Deb is going to die, because I really hate her.
How I Met Your Mother, Mondays 8pm, CBS: I love this show! I love all of the characters – Ted, Barney, Marshall, Lily, Robin.  I love that it can be funny but have heart in ways that don't feel too contrived.  I just love it all around and can't wait to see what they get into when Marshall and Lily get pregnant.
Modern Family, Wednesdays 8pm, ABC: Genius! If there was one word to describe this show, it's genius.  It speaks to everyone, has things all of us can relate and the subtle humor they throw in there is just outright outstanding.  One of my favorite sitcoms in years!
Happy Endings, Wednesday 9:30pm, ABC: A latecomer since it just started in Spring of 2011 but this is easily a breakout hit.  It also has that subtle, not directly in your face comedy and lots of quirky little side stories and character traits that I find wholly endearing.  Plus, I LURVE Penny and totally want her to be my BFF.
The Big Bang Theory, Thursdays 8pm, NBC: Still easily one of my favorites – Sheldon is comic gold and when they pair him with Penny, I am roaring with laughter.  Plus, I actually understand half of the geek and nerd language they throw in there so it makes me feel like I'm part of the cool kids crowd.  Or not so cool kids – whatever.
The Office, Thursdays 9pm, NBC: This shows has always been up and down for me.  I do love it and look forward to nights that it's on and Steve is a big fan too.  But it's a hot and cold – when it's good, it's very very good (see: Michael's proposal to Holly, Jim and Pam's wedding) and overall, it hits home for me.  But there are some episodes that can fall flat.  So I'm interested to see what they do this season, especially with James Spader joining the cast.  Overall, I'll watch this show until the moment it leaves my TV forever (this includes reruns because even when they're on, I watch)
New Shows on My Radar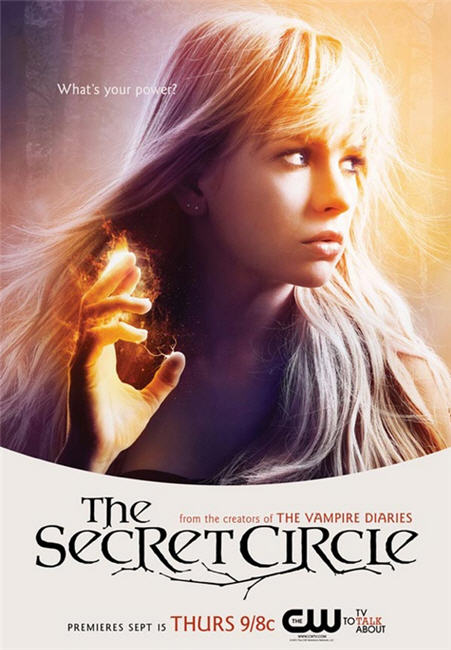 The Secret Circle, Thursdays 9pm, CW
From the same people who did The Vampire Diaries TV show and the same author who wrote the books I fell in love with so long ago.  TSC was hands down my favorites series of LJ Smith's so I'm really really excited to see what they're going to do with this one.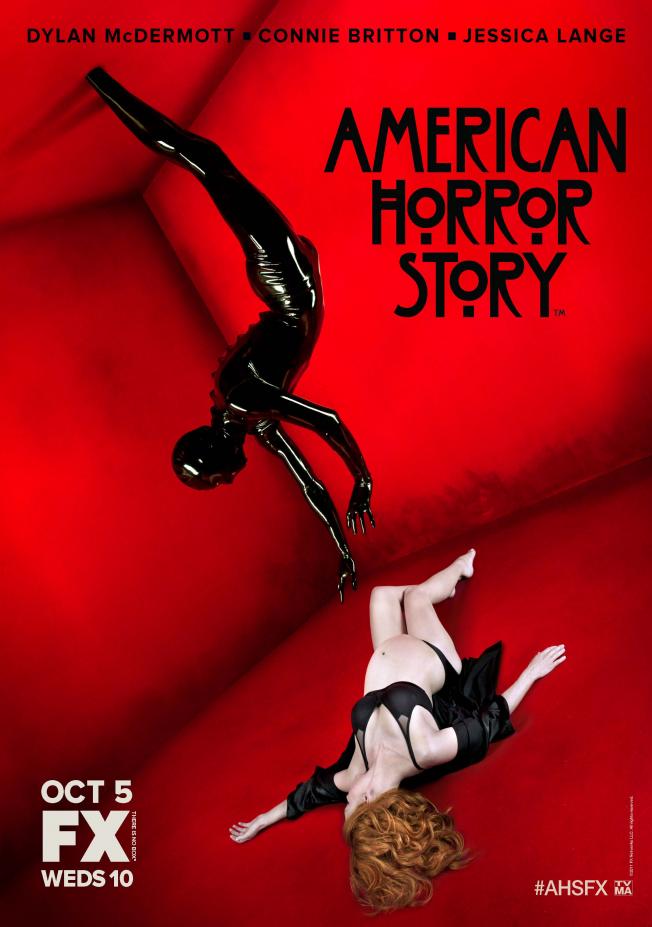 American Horror Story, Wednesdays 10pm, FX
I'll give this a shot because we like dark shows around here and we both were fans of Nip/Tuck, though I'm not sure how the Glee element is going to play into it.  But overall, it looks rather interesting and it's definitely one we are both looking forward to.
Other New Shows
Terra Nova, Mondays 8pm, FOX: a family is sent back to prehistoric times to start over on Earth.  Looks rather interesting and I'll at least give it a two episode shot.
New Girl, Tuesday 9pm, FOX: I have a bit of a girl crush on Zooey Deschanel so I'm hoping her wonderfulness will parlay well into a sitcom.
2 Broke Girls, Mondays 9pm, CBS: Also find Kat Dennings really funny and while the concept isn't a new one, think it might be interesting to see her in it and how it plays out
Up All Night, Wednesdays 8pm, NBC: Seriously? Will Arnett, Christina Applegate, Maya Rudolph.  And a comedy that actually points out that being a parent might kind of suck.  Yes please!
Whitney, Thursdays 9:30pm, NBC: I like Whitney Cummings and think the premise of this show, about a couple in a long term relationship not wanting to be married, is RIGHT up my alley.
Tosh.O, Tuesdays, 10pm, Comedy Central: We LOVE Daniel Tosh and we LOVE Tosh.O.  If you're not watching you should be because his commentary of stupid vidoes from around the web is priceless.
RIP
Grey's Anatomy, Thursdays 9pm, ABC
I've got to give it up.  Truthfully, it's been a long time coming – last season was a bit painful to watch and since it's now paired against The Secret Circle and The Office, there's just no room for it in my life anymore.  Now if TSC is godawful, I'll reconsider but as of this moment, I am breaking up with Grey's and looking forward to a life that not all dark and twisty on Thursday nights.
Guilty Pleasures
Jersey Shore: shut up! It's Jersey. I've been to Jersey. I know people like this. I am allowed.
Real Housewives of New Jersey: yea, ok, it's Jersey. I am fascinated with the people in NJ. Plus, it's a train wreck.  And I love train wrecks.
Teen Mom (both seasons): speaking of train wrecks – oh I just can't quit these dumb idiot girls.  I guess it's partly a sheer fascination of what dumb thing are they going to do next.  Plus, there's nothing like other people's dumb life choices to make you feel awesome about yourself.
AND FINALLY …….
If you've gotten this far, thank you for reading! As a special treat, I leave you with this:
Because THAT …. IS GOING TO BE EPICCCCCC!!!!!! Cannot wait until October!
What shows are you anticipating this fall?