There's a drive-in about an hour away from here in Beaufort that Steve and I like to visit on a leisurely Saturday night.  For the price of $6 per person, you get two new release movies.  And their snack bar has an abundance of really good yet reasonably priced junk food.  So we usually make an afternoon out of it – get there early, eat some dinner then settle in for two movies and head home afterward.
A couple of weekends ago we went to see The Green Lantern (eh!) and the Hangover II (double eh!).  And I had to document our journey, mostly because I was bored waiting for the movies to start.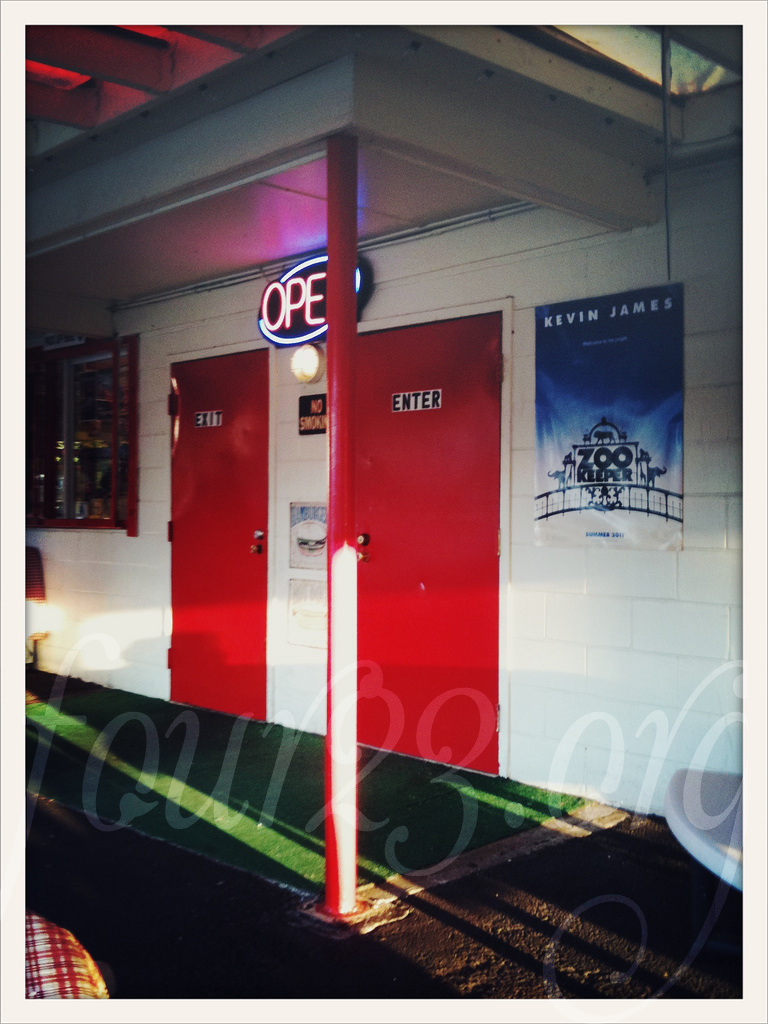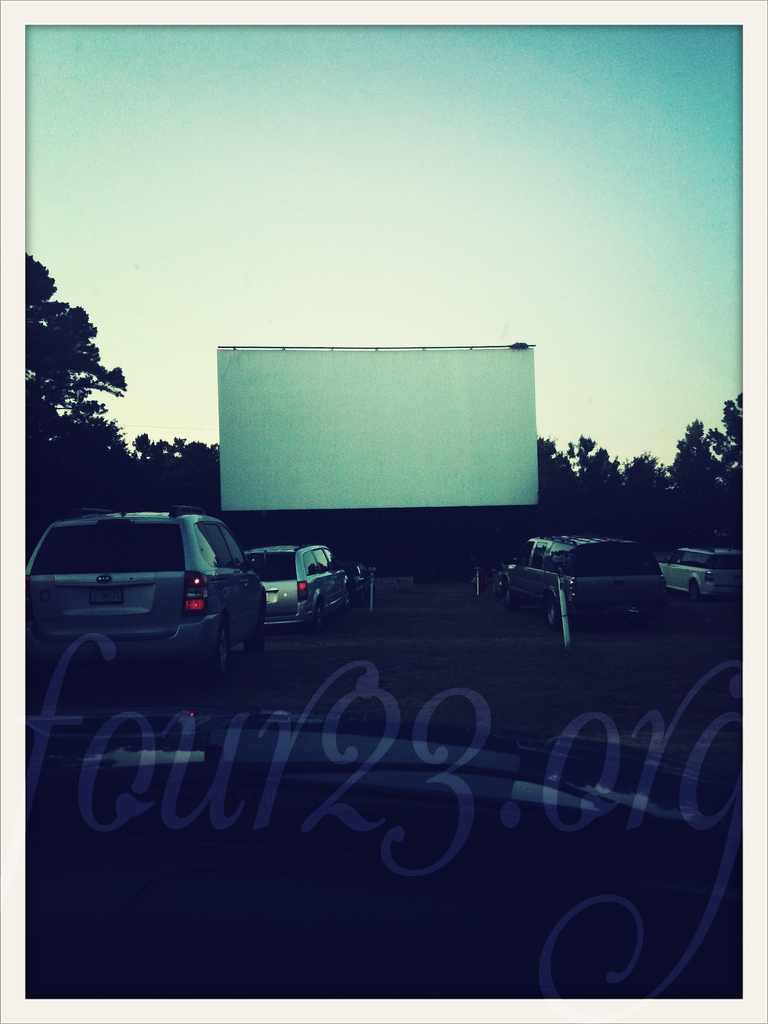 Waiting for the movie to start!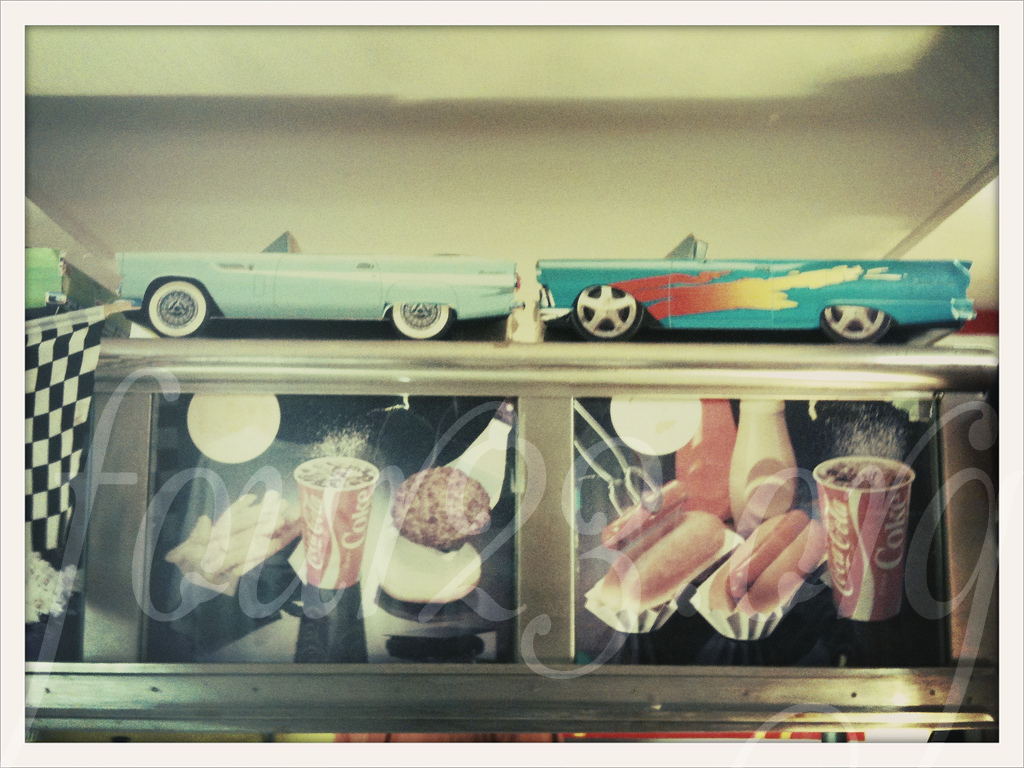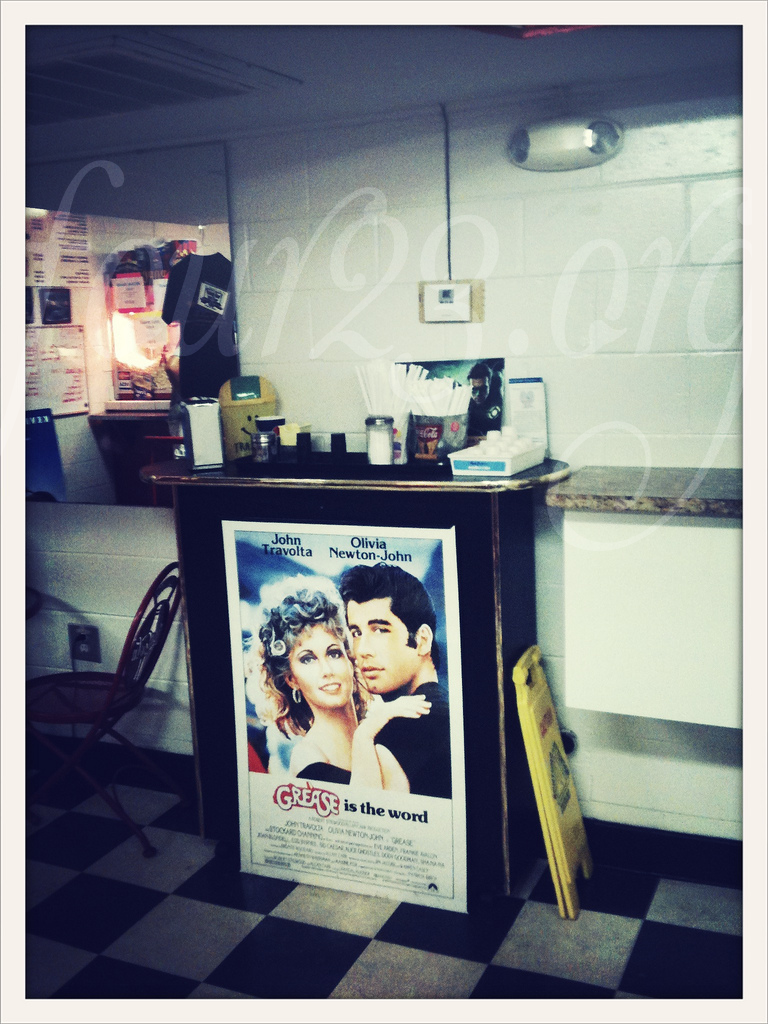 Love Grease!  It's still one of my favorites!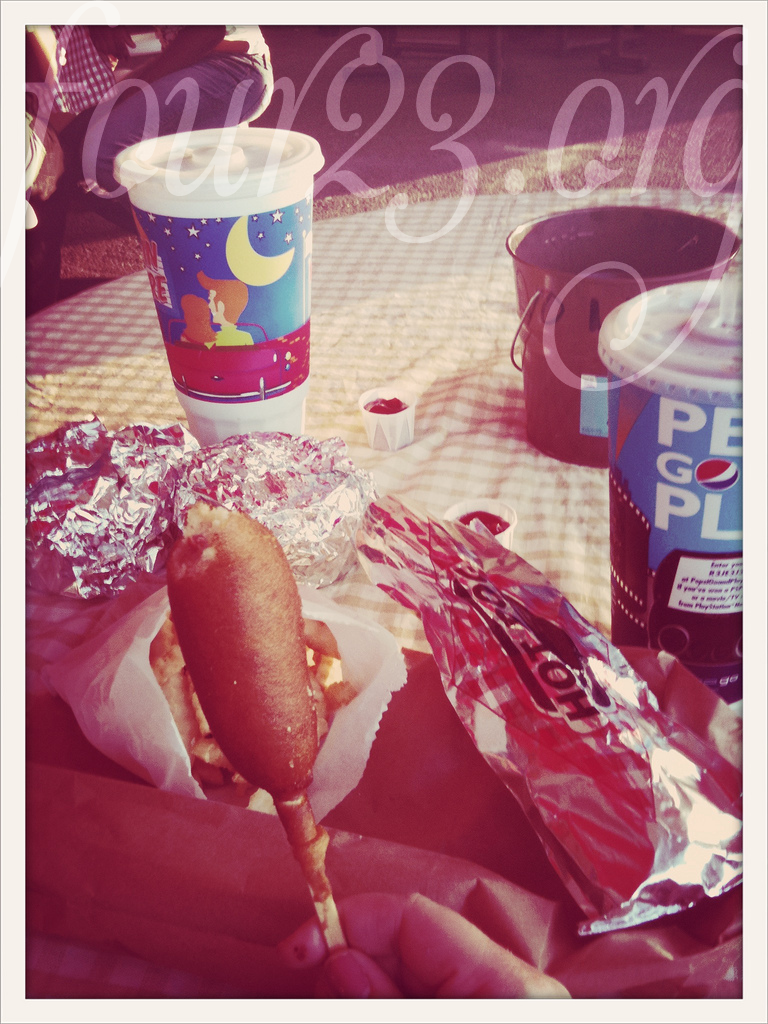 What's for dinner?  Delicious corn dog and fries – all for $5 (w/drink).  That's how much I would've paid for one drink at a regular movie theatre.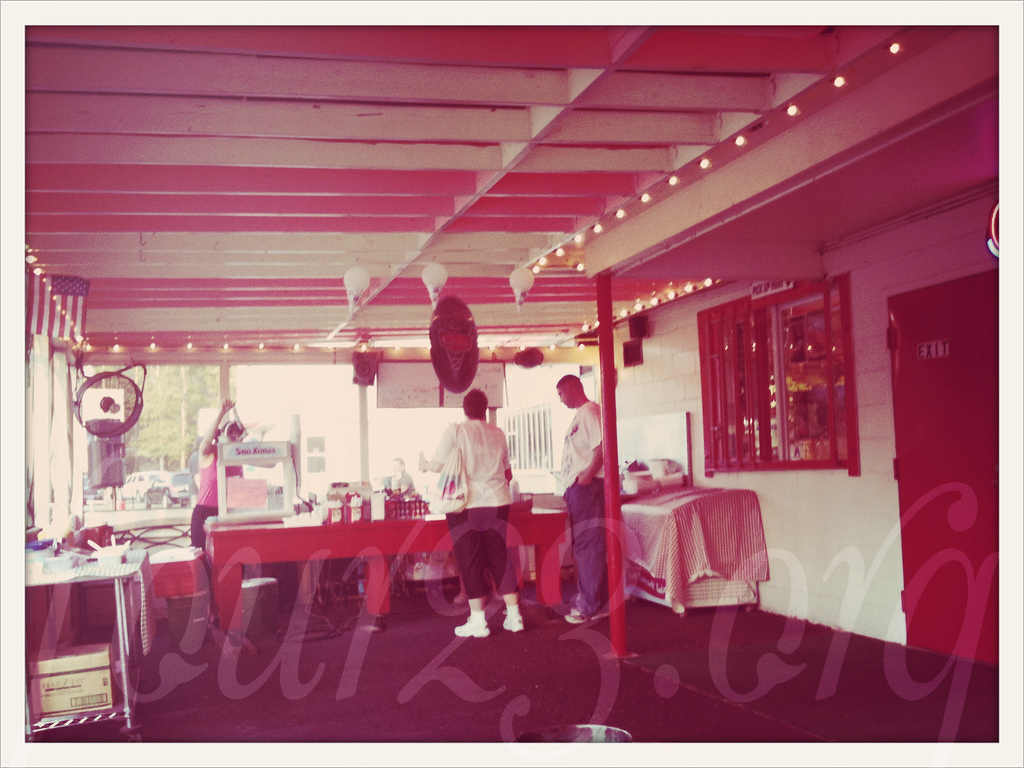 Fresh funnel cake station WHAT WHAT!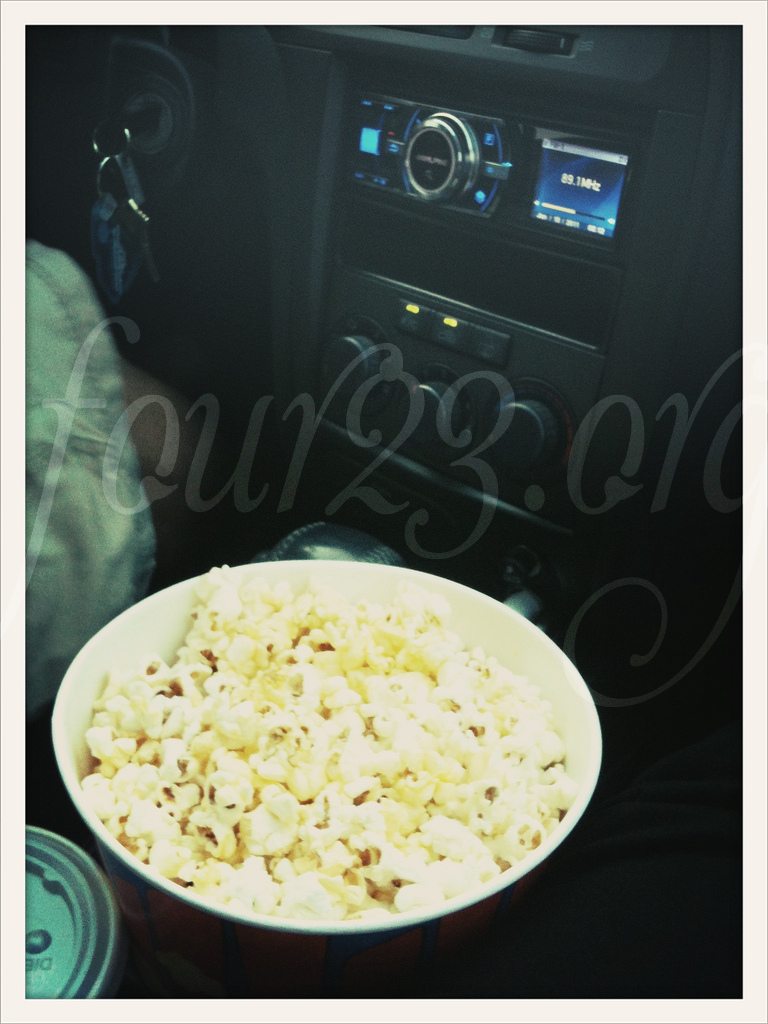 Bucket of popcorn – IN MY CAR!  And that bucket only cost me two dollars.  TWO DOLLARS Y'ALL!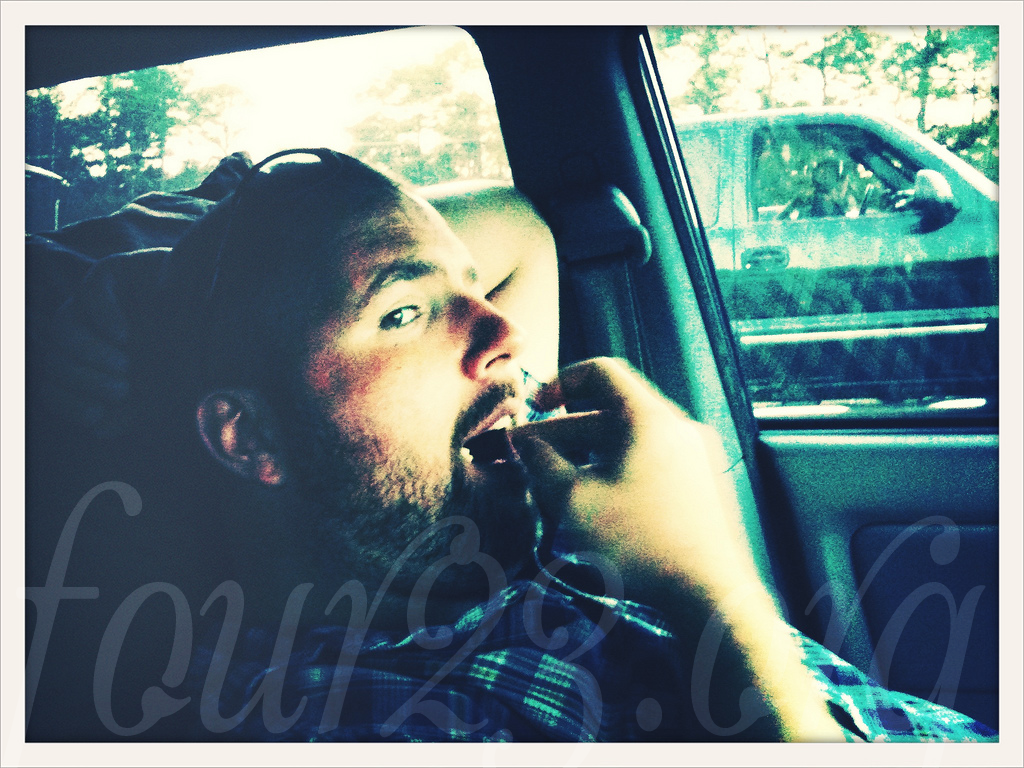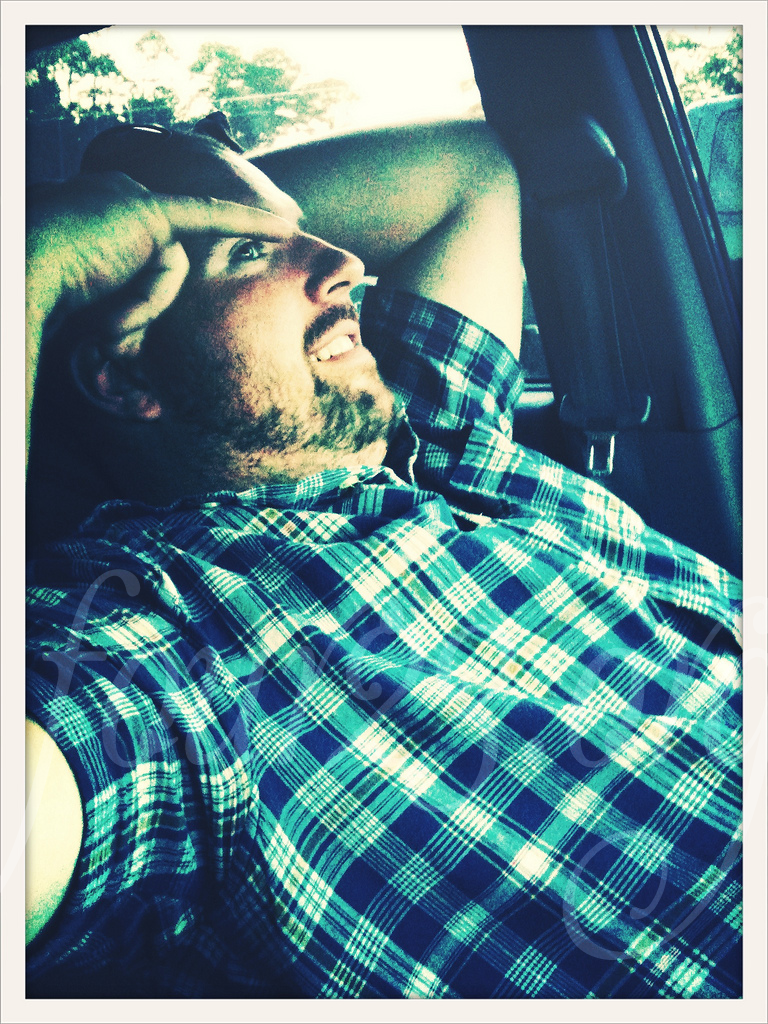 Steve eating my popcorn.  Grrr!
Seriously, if you have one near you, you should go!  They are a dying breed and they are completely worth the time and effort.  It makes me feel nostalgic in all the right ways and for us, even with the hour drive, it's not awful on the wallet!
Have you been to a drive-in or know of any around you?  Leave a comment and let me know, that way maybe others can find one near them.